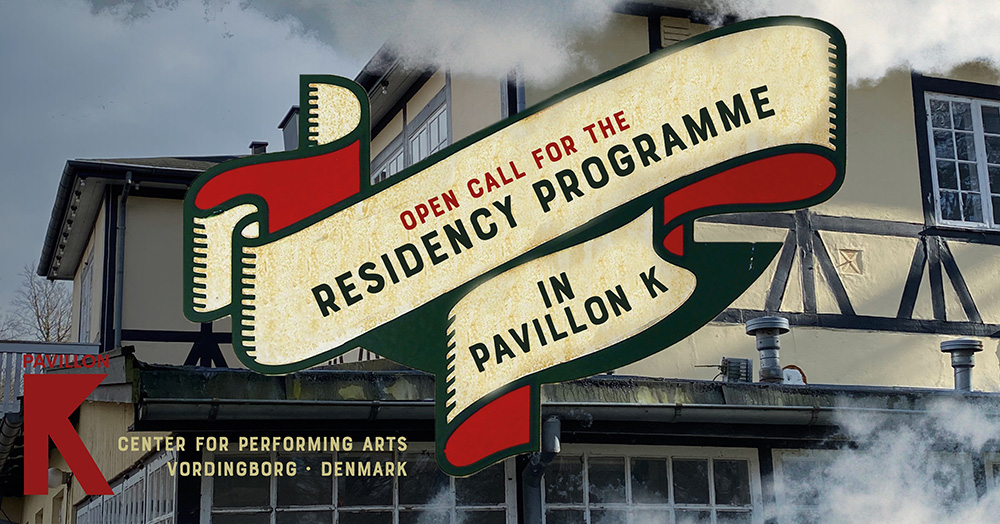 Open call for the residency programme PaK in spring 2023 in Pavillon K – Center for Performing Arts in Vordingborg
We are calling out for 2 companies working with visual and/or physical theater, performance or dance, that want to work on a project or process in a 2 week residency between April 3rd – June 30th 2023.
We will provide a rehearsal space, accommodation in our 3-bedroom apartment (suitable for 3-4 people) and a subsidy for travel expenses.
We want to learn from you and let your creative vibes make marks in our local community of performing art professionals in Pavillon K and in the city of Vordingborg.
During your stay we therefore want you to present either a public showing of your process or a small workshop, and a non-formal talk about it.
Both Danish and international artists are welcome to apply.
Send us your CV and a short application describing the project or process you want to work with during the residency.
Application deadline February 8th 2023. You will have our response February 17th.
Application and questions are send to gitte@pavillonk.dk
Pavillon K is a Performing Arts Centre in Vordingborg – 100 km south of Copenhagen. We are a production house, a venue and a development center for local professionals in the field of Performing Arts, with a vision of attracting national and international artists. For more info see Facebook and Instagram
See the companies in Pavillon K here
Pavillon K – Center for Performing Arts, Skovvej 2, 4760 Vordingborg